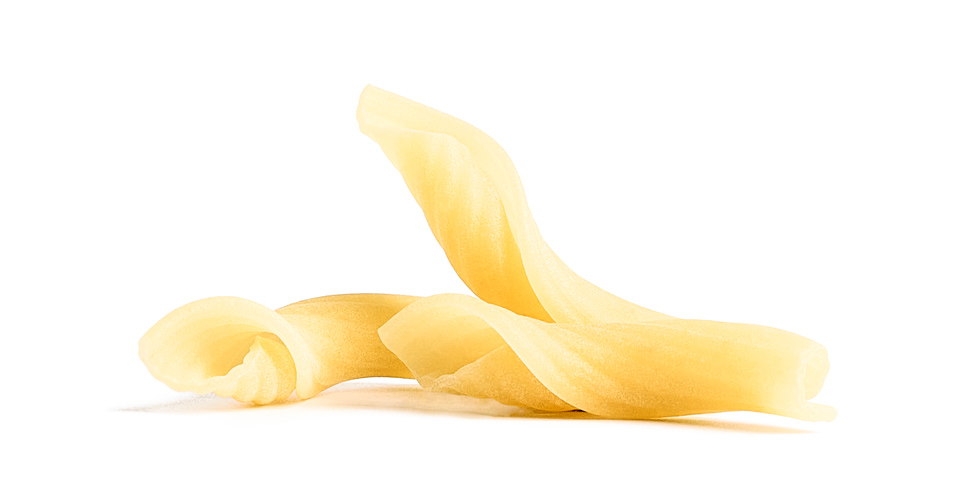 Produced by us, from wheat to pasta
Rough extrusion
The porous, rough surface makes this the perfect type of pasta to hold condiments.
Durum wheat
The wheat variety par excellence, used for dry pasta.

FLAVOUR
Savoury with mineral, leguminous notes

AROMA
Crusty bread, wheat and legumes

Where to buy the products
Organic durum wheat semolina. May contain soy and mustard.
Average nutrition information per 100 gr.
Energy: 1519 kJ / 358 kcal
of which saturates: 0,4 g



Do you want to buy our products?
Discover the points of sale and direct purchase to find all Girolomoni products.
Find sales points

Contact us to be able to communicate directly with each of our realities.
Contact us here