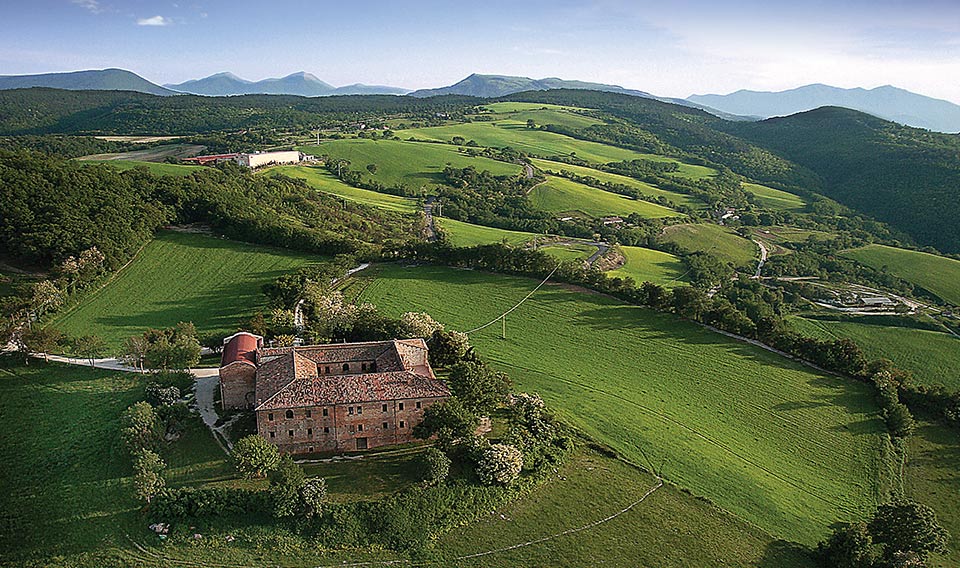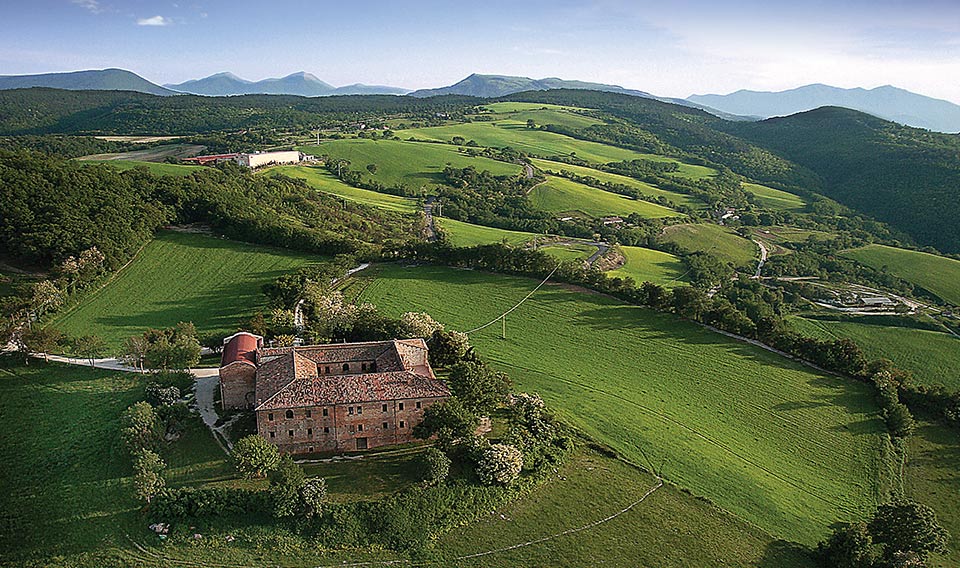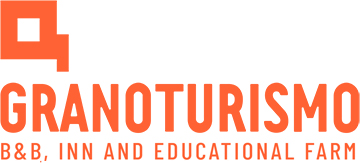 GranoTurismo represents the set of services dedicated to the Girolomoni hospitality.
The B&B, Inn and Educational Farm will give you the opportunity to enjoy the pleasure of a slow and human-scale tourism, where good food and Girolomoni pasta made using 100% Italian wheat are combined with the rediscovery of an entire land: that of the Marche hills.
Being a guest at GranoTurismo means living the Girolomoni experience, discovering how we make good pasta, but also experiencing the nature that surrounds us, between the hills and the sea, just a few kilometres from Urbino. We offer different accommodation possibilities whether for a few hours or several days.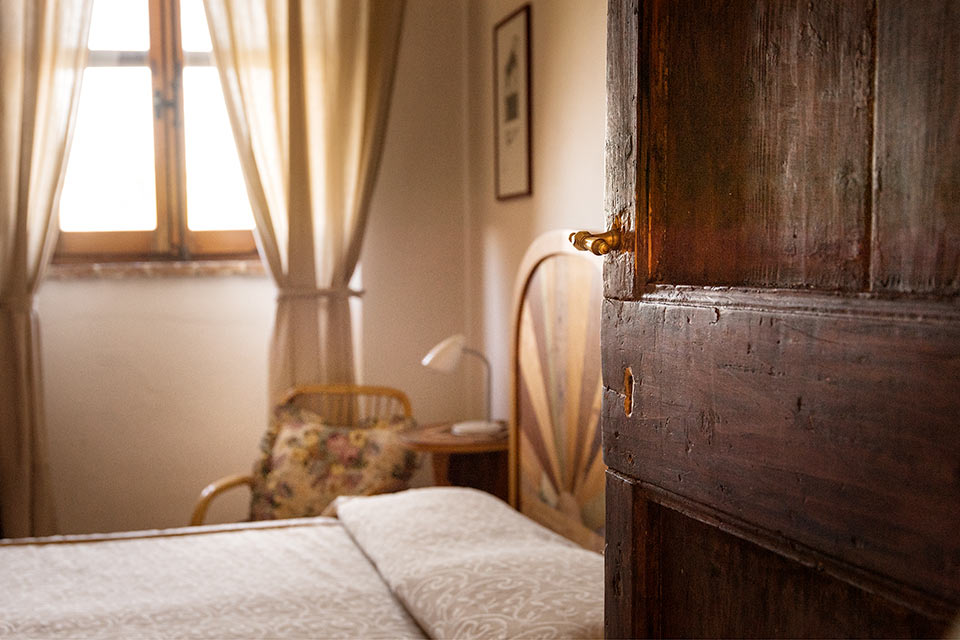 Sleeping at the Girolomoni Farm Holiday means enjoying a stay in an authentic place, where history and nature allow you to find your own space.
11 rooms, spread out between the Monastery and Inn, are ready to accommodate a maximum of 25 guests.
Stay at our Farm Holiday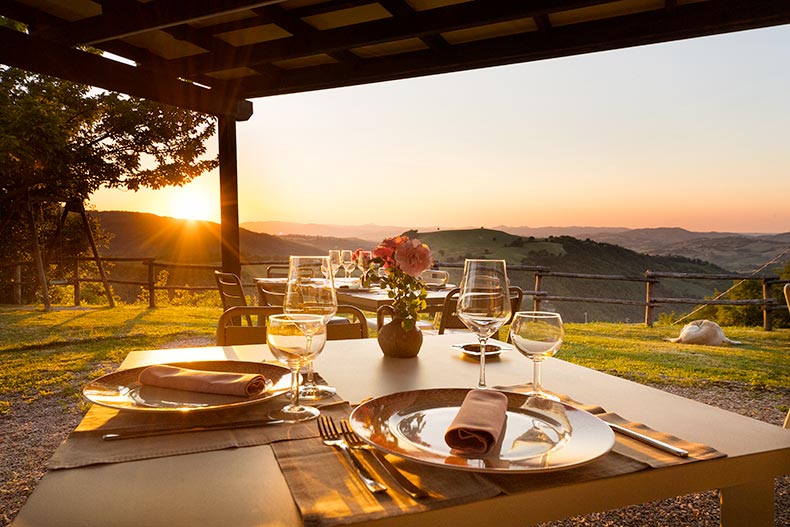 You can enjoy good food, made with genuine local and organic ingredients, at the Girolomoni Inn.
Our pasta is a must, for a unique experience from field to table.
Eat at our Inn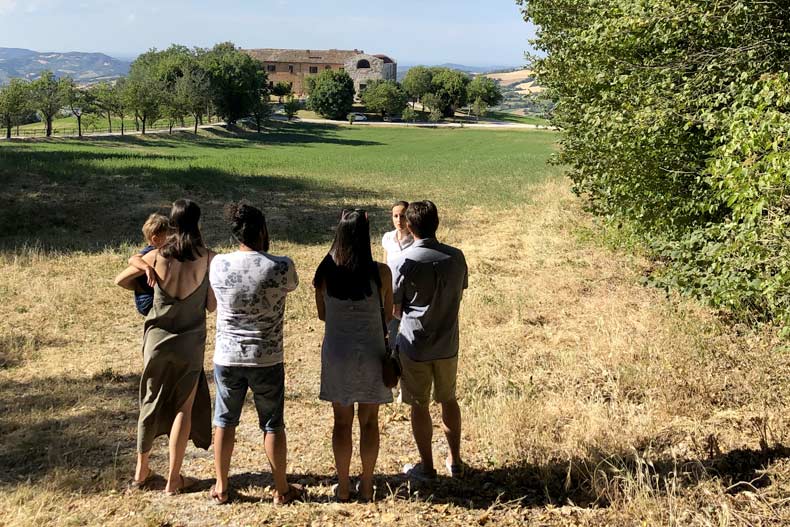 EDUCATIONAL FARM AND MUSEUM
The Educational Farm and Museum are the gateway to the world of Girolomoni organic pasta, with its history, values and agricultural supply chain.
The perfect place to know about organic farming from those who contributed to its birth, and learn that an economic model that respects the ecosystem is possible.
Discover the Educational Farm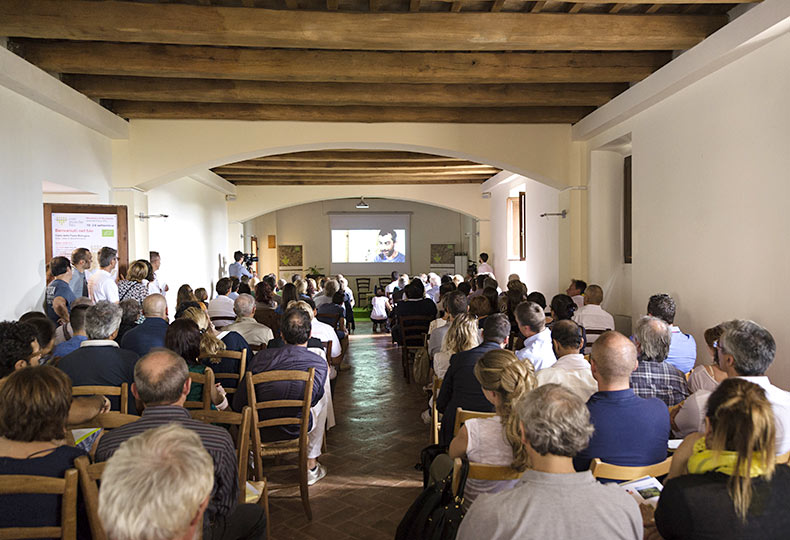 Two large halls at the Monastery of Montebello offer the chance to organize corporate meetings, yoga retreats, spiritual retreats and courses of various kinds to be combined with tours in the surrounding area or tastings at the Inn.
Browse our rental spaces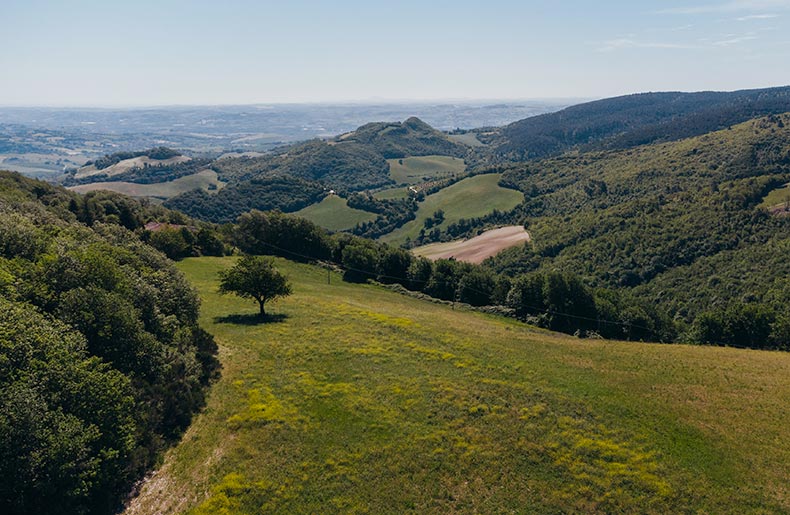 URBINO, NATURE AND ANCIENT VILLAGES
There is no need to travel far because our gentle hills in the Marche region are full of places where nature and history rule. In this section you will find many easily accessible destinations around us.
Discover the Territory
What we offer to those who stay with us is made of simple things: slow time, enchanting landscapes, and walks through nature. You may savour a glass of wine at the Inn while enjoying the sunset, a good read and maybe a swim in our salt treated pool. The stars in the evening, and the silence, will accompany you in finding yourself or reconnecting with someone dear to you.

Do you want to buy our products?
Discover the points of sale and direct purchase to find all Girolomoni products.
Find sales points

Contact us to be able to communicate directly with each of our realities.
Contact us here