As part of the GranoTurismo hospitality system, the Monastery offers 2 halls suitable for retreats, corporate meetings, yoga classes, personal growth and training.
All this is accompanied by spacious outdoor areas and the possibility of combining the experience with customised tours and tastings at the Inn.
Contact us for booking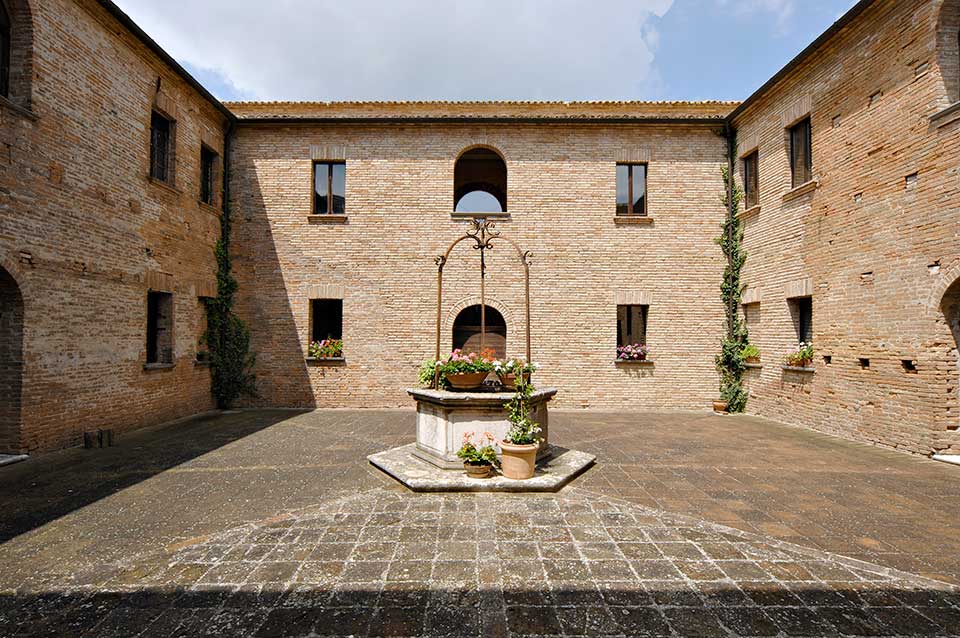 LIVE AN ENGAGING EXPERIENCE
Two large halls at the Monastery are ready to provide work teams with a unique boost of energy and inspiration that can only be found in such an authentic place.
The first hall has a capacity of 100 people and has a small kitchen for exclusive use, while the other hall-which can accommodate 200 people-is equipped with a video projector and wifi connection.
It is also possible to exclusively book both halls so that you can enjoy the interior and outdoor spaces fully independently according to your event needs.
We would like to remind you that as for an overnight stay our availability is limited to 25 beds over 10 rooms split between the Inn and Monastery.
Do you need to organise a seminar, training course, corporate meeting, retreat or a private event?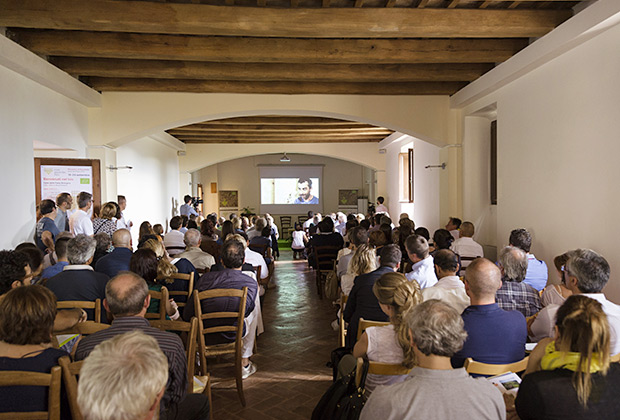 Services: Wi-Fi – projector
Services: Wi-Fi – projector – small kitchen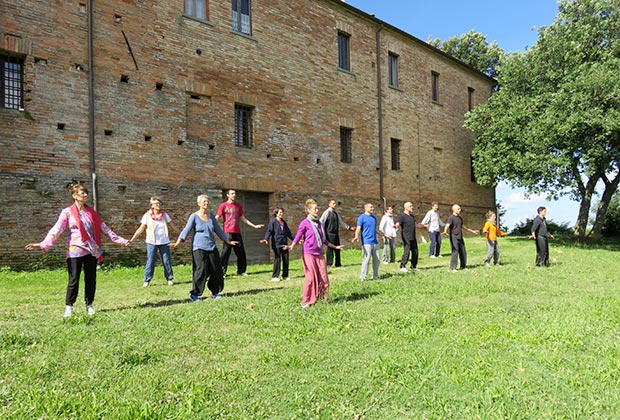 Do you want to buy our products?
Discover the points of sale and direct purchase to find all Girolomoni products.
Find sales points

Contact us to be able to communicate directly with each of our realities.
Contact us here